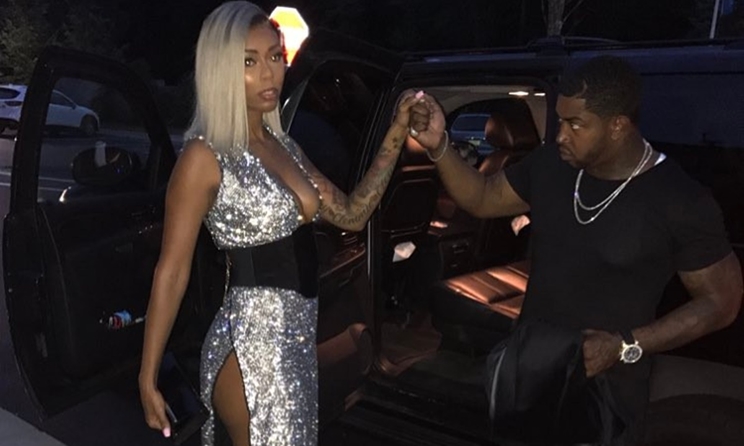 Bambi Benson, a gifted hair expert, is finally back with her former fiancé, rapper Lil Scrappy, who is a big player on VH1's hit reality show, Love & Hip Hop: Atlanta.
The process was not easy, but after much hard work, the "No Love" singer managed to convince the California native to take him back.
Earlier this year, Scrappy was caught cheating in Miami with a bunch of strippers; that is when Benson decided to end the relationship.
Scrappy begged for mercy on social media and pleaded his case by posting a few hilarious videos of him looking for her in Atlanta and Miami.
The pair eventually met at a club and decided to give their romance another chance. However, Scrappy still has some things to do before he can win back his ladylove for good.
Benson wants him to continue with the romantic gestures to convince her that he is very serious this time around.
The businesswoman hopes her man can prove that he is serious about being able to live a monogamous life.
In a photo that was posted on Instagram last night, Scrappy can be seen holding Benson's hand as they were ready to go on a date.
The former model looked amazing in a shimmering silver dress. A black belt held everything together. She also showed a lot of cleavage
As for Scrappy, he went for an all-black outfit with blue shoes. Fans found they looked great together and are rooting for them to behave like that forever.
It is hard to tell how long Scrappy will be able to keep this thing going, but at least, he seems determined to give romance a real chance.
Critics say that his true nature will always come back to the surface, but for now, he is holding on strong.
The new season of Love & Hip Hop: Atlanta will have many things going on, and supporters cannot wait to see how the drama will unfold.
Conversations