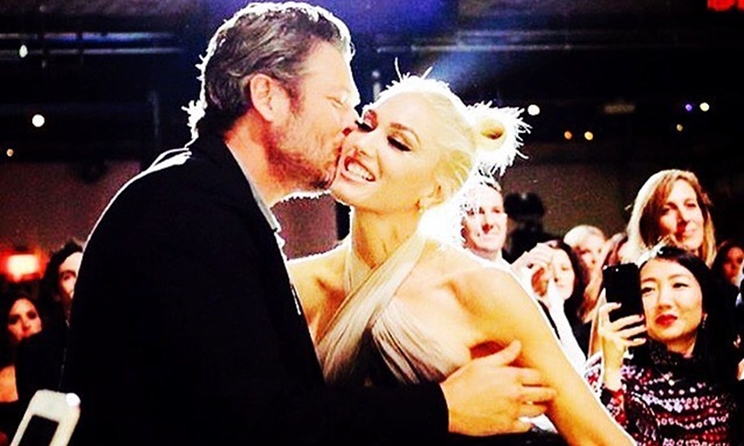 Fans of NBC's The Voice will be sad to learn that Blake Shelton and Gwen Stefani are not rushing to walk down the aisle despite rumors claiming otherwise.
The past few months saw a lot of wedding reports come out about the two television personalities. At some point, it was even said that they had planned to adopt a little girl together.
The constant gossiping was never addressed by the two partners who preferred to leave their chemistry on the show do the talking. Unnamed sources also suggested that 47-year-old Stefani might be pregnant with her fourth child.
The wedding rumors had a little bit of leg because some contacts were made with professionals to see how it could be put together. Moreover, when the media reached out to these experts they never denied those reports preferring not to comment instead.
In September, the mother of three was a guest on The Ellen DeGeneres Show; she did not deny hoping to remarry in the future. The "Hollaback Girl" singer chose to laugh instead when Ellen brought up the matter.
This was the source of all the wedding chatter. Except in the following months, no engagement or wedding date was announced. The gossip world still ran with the whole thing for weeks.
Monday, a fresh round of rumors went in the other direction. The wedding is off because Shelton and Stefani are happy with just being boyfriend and girlfriend.
A source spoke to celebrity news website Hollywood Life and stated: "Blake and Gwen are no longer in the honeymoon phase of their relationship, but they still love each other very much and are very happy with each other."
The person added: "And an engagement or wedding will not change that, so they aren't rushing into any of that. So a real honeymoon isn't on the horizon anytime soon. They are happy with their current status of being boyfriend and girlfriend."
This is not surprising for many reasons. First, Shelton at just 40 was married twice, and the unions never lasted more than four years.
Secondly, Stefani was married to musician Gavin Rossdale for fourteen years, and the end of their romance was very dramatic including some serious cheating allegations.
Thirdly, those two enjoy the limelight; it is doubtful they would keep an engagement and wedding secret.
The wedding might be off for some, but it might have never been scheduled to start with if all those elements are taking into account.
Conversations